Subscribe: Apple Podcasts | Email | RSS
Phyllis has been part owner and manager of Burchett Training Center for over 30 years so it was only natural for her to turn to equine photography. Her knowledge of horses helps her to fulfill her creative vision for the Equine Form as art.  Her passion for beautiful light and candid moments inspires and fuels her to make images that make the viewer want to come along on her journey. Join us now as we talk to Phyllis about her life and journey as an equine photographer and artist.
SHOW NOTES
Website: http://phyllisburchettphoto.net
Workshops: http://phyllisburchettphoto.net/workshops/
Iceland photography tour: http://phyllisburchettphoto.net/iceland-tour-2016/
Winter horse photography tour: http://phyllisburchettphoto.net/winter-horse-photography-tour/
She has a blog which you can sign-up for email subscribe on her website.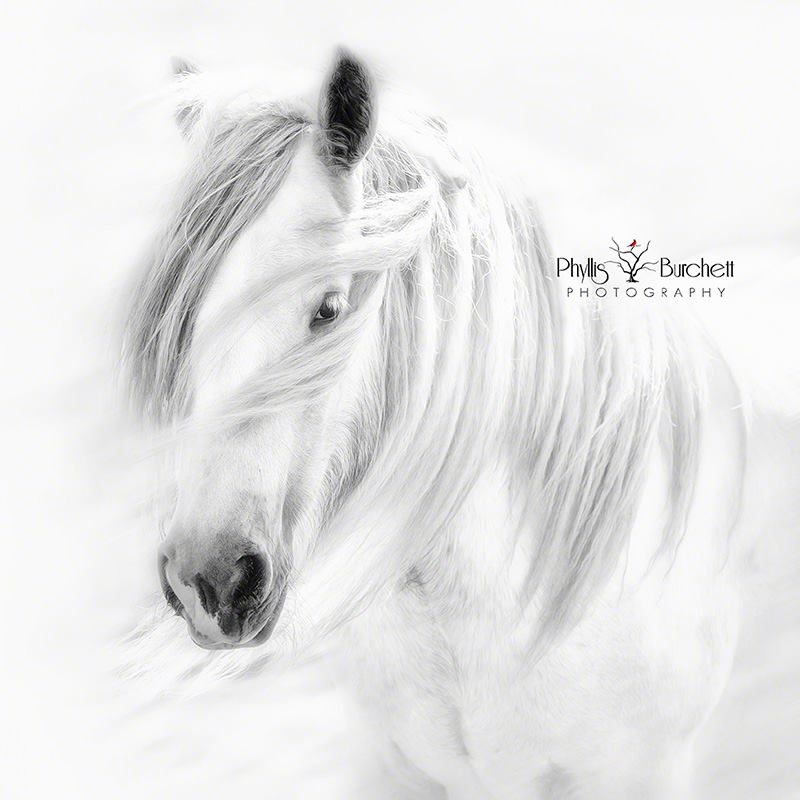 Show notes are just rough notes, phrases and sentences to give you some clues about what was discussed during the interview.
She has been in the horse business since her teens.
Late 1990s had 14 stations and did lots of stud service. 45 Acre farm. Had as many as ten people working for them. 2003 started getting burned out on horse breeding business. Went to a workshop and caught the bug. Bought a film camera. Back country Yellowstone tours. Was "possessed with photography".
Known for wildlife and bird photography. Polar bears in Canada. Now, it's horses, bears, and birds. Sold the farm, but works at the farm part-time as part of the purchase agreement. Breeding crashed 2008 and has diminished a lot.
Today in your photography business. She is in two galleries. She does instruction. Portrait work is word of mouth. 50% or more of her portraits are horse and rider or owner and pet portraits. Connects a lot with people through Facebook. Workshops and tours are mainly equine related.
Workshops are one day from dawn to dusk.
Poems Art and World Art represent about 15% of her income.
Enjoys much of what she does. #1 Horses, #2 Nature, If I could do workshops every day, it's what I love to do.
Doing an Icelandic horse tour and workshop in Iceland.
For new photographers, it's good to be well rounded. She does architectural photography. Leading to a photographic riding tour with horse pictures. Has a waiting list.
One day workshop around $179.00.
Iceland tour is around $3500.00 excluding airfare.
Riding and photography tour – beta test was too low. This year will be more. Gigi chimes in, "I could be your cook. I used to be a chef." Gigi says, "Phyllis is a great teacher."
PPA, ASMP, NAMPA, LOCAL Affiliate Chapters, Equine photographers Network.
Equipment: Nikon from fish eye to 600mm (birds). D4, D810, D7200,  70-200 is favorite lens for horse and a lot of portrait work.
Small studio, not a store front studio, just a room at the farm. Will set up at the Gallery for holiday portraits to promote the gallery also. Sees herself as an artist. Encourage new photographers to get involved locally.
50% Equine photography – Includes horse and rider, tours, teaching, fine art equine sales, farm
15% Portraits including pet photography
15% Fine art nature photography
20% Teaching through the gallery and one-on-one mentor tutoring.
Portrait clients will see 15-25 images completely post processed. Small town. Spends more time in post processing than in the actual session. Prices with other full-time professionals in the area.
Do competitions. PPA judging. To learn.
We also encourage your to SUBSCRIBE on iTunes so you never miss an episode. This is also where you can leave a RATING or COMMENT about the episode or the podcast. More comments and ratings helps others find our podcast on iTunes. If you enjoyed the podcast consider leaving a rating and review: Subscribe on iTunes Click HERE